AUSTRALIAN BRIDAL INDUSTRY ACADEMY (ABIA)
The Australian Bridal Industry Academy (ABIA) was established in 1996 and have since been at the forefront of helping wedding couples in finding the right vendors for them amidst the 40k+ wedding businesses in Australia.
Past wedding clients rate and review ABIA's extensive list of wedding businesses to help future wedding clients make the best booking decisions. Winners and finalists are announced at the annual ABIA Wedding Industry Awards.
In 2019, Marianne Fidel was nominated as a top 20 finalist in two categories as both a makeup artist and hair stylist in NSW. Marianne Fidel is also an ABIA Accredited Wedding Vendor. We are committed to giving our very best to every bride through their 4 pillars of perfection: Quality of Product, Quality of Service, Attitude of Staff and Value for Money.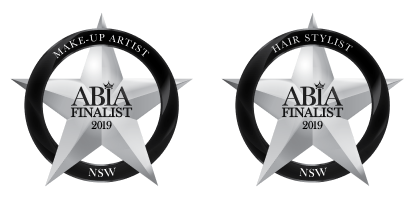 SAVVY ENTERTAINMENT
Premium service in Entertainment, Photobooths and Wedding Planning Consultation
Learn from internationally renowned hair stylist Ulyana Aster as her online training videos take you step-by-step through her signature styles.

Nutrimetics is a beauty company which formulates products specifically to the skincare and makeup needs of the Australian and NZ market. I have personally been using Nutrimetics since I was 16 y/o and align myself to their company values and vision of natural beauty.
An online destination for on-demand bridal accessories rental in Australia. Rent your premium veil, headpiece or tiara from our luxury collection.

Premium hand-made bridal and special occasion accessories.